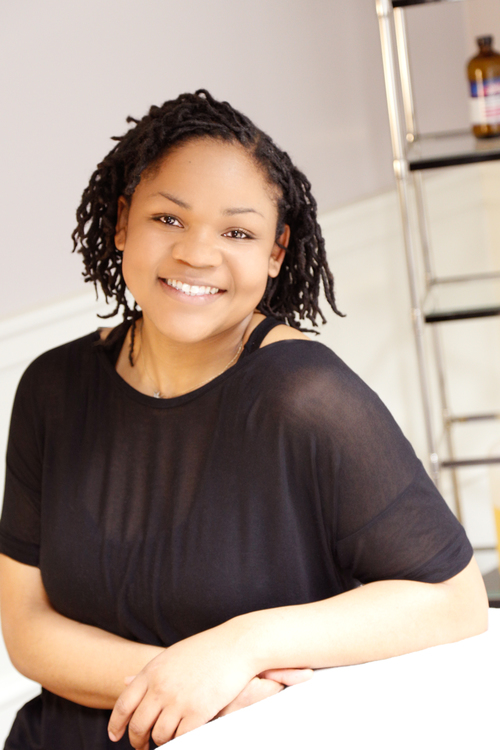 MEET OUR MASSAGE THERAPIST
Devin Brown
Devin is a graduate of the Aveda Institute of Minneapolis specializing in Massage Therapy. Originally from New Jersey, Devin has enjoying living and working in Minnesota since February 2014. She looks forward to addressing the health and fitness needs of all of our University Club and Saint Paul Athletic Club members using her extensive expertise in Massage Therapy.
ENHANCE YOUR SERVICE
Get deeper relaxation and healing with Lavender, Eucalyptus or Peppermint, Aromatherapy - $10.00
Invigorate your scalp with a peppermint hot oil scalp massage - $15.00
Get rid of winter Dryness with a Full body or half body Exfoliation - $25/$13.00
Extend & Enhance with Reinforce your massage by ending it with a 20 min Foot Reflexology - $22.00 , with hot towels sessions. Or start buffing away those boot calluses with a 30 min Caribbean Foot exfoliation, double hot towel followed by a hydrating foot rub - $30.00
VITALITY
Don't make time for massage, make time for yourself.
At the Saint Paul athletic club we strive to make regular bodywork insanely affordable.
With your six month commitment, we're happy to offer a deep discount of 62.00/month*. Unlike the attrition at chains spas, Devin has been with the Club for two+ years, so you'll always know who and what you're getting.
If you're ready to get those shoulders from directly under your ear lobes (they aren't supposed to be there!) or do more than just learn to tolerate your chronic lower back pain, please email the General Manager at Membership@TheSPAC.com to add vitality to your membership (non members are also welcome to engage in our massage services).
Not ready to commit? Or want to try it out first?
New local clients (or 365 days since you've last seen her) always save 20% off of the non-member full price!
*price does not include tax or gratuity
STANDARD PRICING
$90 - 50 minutes
$120 - 80 minutes
$175 - 110 minutes
Book Your Massage
All services are given in 50, 80, or 110 minute increments.
Add on a 20 minute hot towel Foot Reflexology Treatment for only $22.00
Call 651-291-7722